2023 Progress & Update
January 9, 2023
Our Bedded Tents – Glamping Botswana
We have completed two bedded tents that can each accommodate 2 persons. Each tent is equipped with a power point, fan and light, as well of course as bedding and towels! Tents are not ensuite and guests will share the campsite ablution block which is close by. Another 4 bedded tents, to make 6 in total, will be completed by April / May 2023. These bedded tents are priced at P300 per person per night so if you do not fancy camping here is an alternative option for your glamping Botswana safari!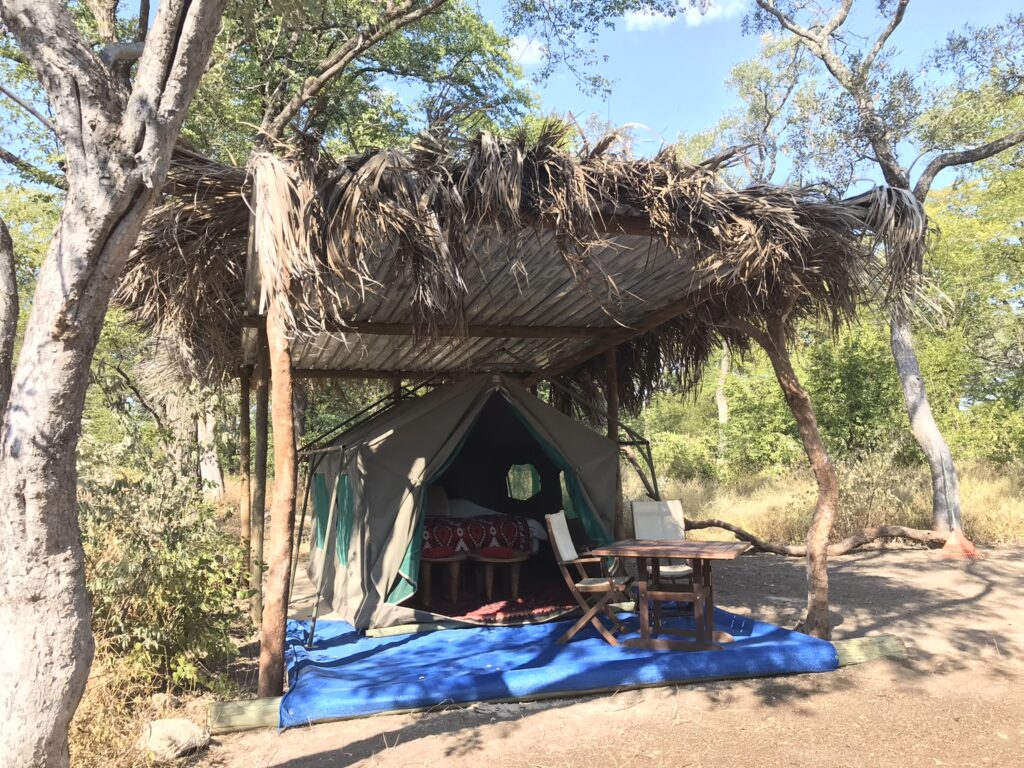 Our hopes for the year.
We will soon start planning for our kitchen to serve simple meals to our guests. We hope by the end of May we will have an operational kitchen for you.
Raintree Camp Video
For a closer look at our facility and what we have an offer please check out this stunning video that was kindly created for us by one of our guests last year. Happy viewing and please do not forget to follow our Facebook page for further updates.